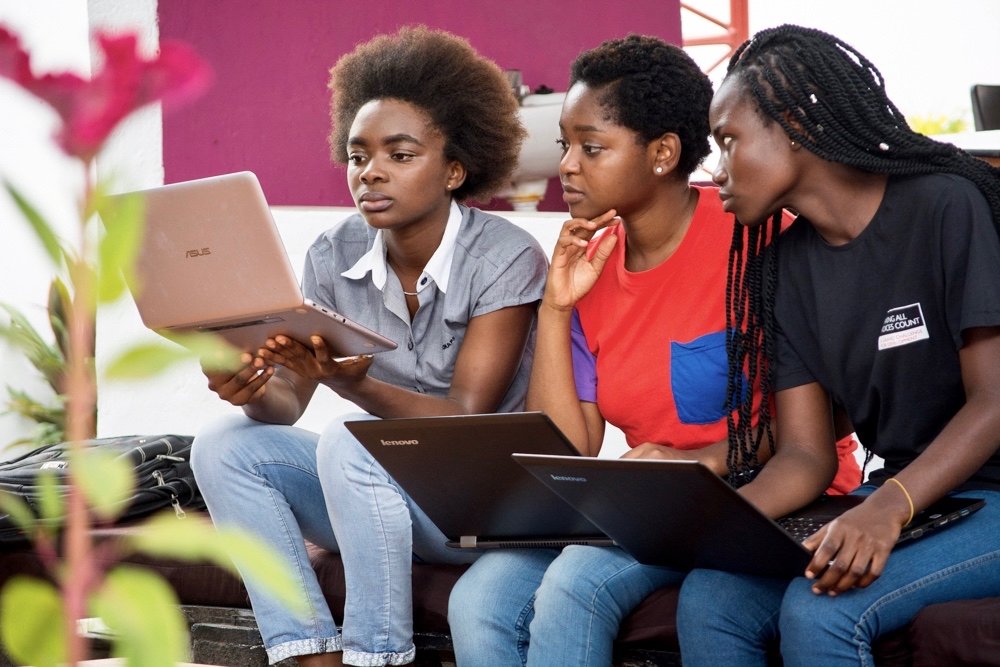 "Women hold the key to Africa's development, from agriculture to technology and entrepreneurship. But they still face massive hurdles in many areas of development and they are still financially disadvantaged and lack confidence in starting up businesses in Africa… In most African countries women account for a sizeable part of the workforce, but still, there are not many places where women entrepreneurs can go for mentoring and support for their businesses… Technology presents new opportunities for African women who want to take their rightful place in society… We have to build the pipelines for the next generation of African women leaders, and the only way we can do that is to start finding and creating a good ecosystem for women."
The above paragraph is a shortened version of Mariéme Jamme's special to CNN written in June 2013.
#
It would be wonderful to say that entrepreneurial women in African no longer experience some of the challenges they did in the recent past but, unfortunately, that is not the case. Although some headway has been made there is still more work to be done in bridging the digital gender gap and helping more women harness technology for entrepreneurship.
#
On Monday 25th July 2016, the Unlocking Women and Technology (UWAT) initiative launched in Accra, Ghana. The program, aimed at women interested in building their IT and business skills, is led by the iSpace Foundation in partnership with Ghana Code Club, Mobile Web Ghana, The African Network of Entrepreneurs (TANOE), Sankofa Africa (UK) and The Radical Leap Company (UK). With funding from Comic Relief, UWAT will focus on empowering women to innovate through technology and will include coding classes, business workshops, mentoring, interactive classes and networking events, all led by women, which is really exciting.
The first phase of the program kickstarted with the "Phoenix Project" for children, led by CEO & Founder of Ghana Code Club, Tina Appiah. Gathered at the iSpace Foundation headquarters in Labone, Accra, 21 children (11 girls and 10 boys) learned about coding and how technology applies to everyday life.
#
The program will continue to be rolled out in different phases over the year, all of which will be a step in the right direction; bridging the digital gender gap and empowering entrepreneurial African women by providing an ecosystem that will help them take their ideas from-concept-to-reality and offer the necessary support to build sustainable businesses and access career opportunities.
#
For more information about the UWAT program, please visit the website at www.unlockingwat.com.