Our mission is to equip a new generation of conscious leaders with strategies to help them maximise personal impact and use their influence to make a difference.

We value individuality, diversity and social responsibility. Our solutions are tailored to suit our clients' unique needs and objectives.
We take pride in delivering high quality, value-for-money solutions to the clients we work with locally and internationally.
Our approach focuses on offering viable, profitable and sustainable strategies for personal transformation, business acceleration and leadership excellence.
Continuous professional development underpins what we do. We continually invest in our own learning and development to ensure we create or use the most current and effective methodologies and frameworks.
Strong collaborative relationships with highly experienced advisors, strategists, consultants and people development experts.

Experience 

across various industries addressing diverse performance, leadership and strategy issues.

A strong professional network that provides clients with high-quality connections for collaboration

.

A culture of putting clients first and ensuring they feel valued, inspired and transformed

.

A commitment to social responsibility and to making a difference in the world through philanthropy as well as using our expertise to support organisations focused on social impact.
Our People & Strategic Partners
Noreen Makosewe
Founder of TRLC, Noreen's focus is enhancing human capital for sustainable growth and development in SMEs and corporations. She's worked internationally providing a range of advisory, consulting, coaching and training solutions to senior executives, entrepreneurs and social impact organisations.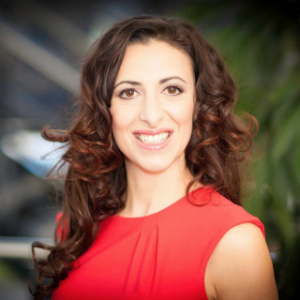 Joanna Matorana
Joanna is an award-winning ActionCOACH™ and Engage & Grow™ Advisor whose style of coaching and training senior executives delivers results time and again. Joanna works with both SMEs and corporations globally to help leaders with both personal and organisational growth.
Miranda Pendo
Miranda's expertise in program design and development, strategic communication, sales & marketing, leadership & capacity building for corporates, social enterprises & NGOs makes her the perfect performance trainer to work with. She has extensive experience working particular focus on women and youth.
Emmanuel Akintunde
Emmanuel is an award-winning Actor/Model/Entrepreneur who applies performing arts techniques to help leaders present and communicate with confidence and stage presence. He is the perfect facilitator for presentation and confidence building for leaders.
Katie Day
Katie has travelled the world offering leadership training that encompasses personal image, gender diversity, corporate responsibility and confidence on radio or television. She has worked with both private and public sector organisations.
Cherlene Wilson
Cherlene is Certified Coach and Personality Specialist who thrives on helping leaders identify and plug gaps in personal effectiveness, team engagement and emotional intelligence ensuring positive personal impact all round.
Josiah Eyison
Leading multi-country high-level technology projects focused on social impact and influencing policy makers, Josiah is the perfect consultant and advisor to leaders who want to use technology and their influence to make a big difference in the business world.
Need More Information On Solutions We Can Offer Your Organisation?
Send Your Request for Proposal or Information and We Shall Be In Touch Shortly