Our highlights for May, among other business, included attending two great events held in London. On May 16th we were at the Africa Tech Summit(London) hosted by Andrew Fassnidge of AppsAfrica.com. #ATSLDN was a convention of professionals, tech experts and investors from across the world with keynotes, breakout sessions and roundtables focused on growth opportunities in the tech ecosystem across Africa.
Two keynotes that stood out were How Blockchain Can Transform Africa delivered by Ecobank Head of Group Research, Dr. Tedd George. The other was YEGOMOTO: Africa's 1st Motorcycle Booking App delivered by Yegomoto CEO & Founder, Karanvir Singh.
At TRLC, we leverage technology to help brands and business leaders, helping them start-up, scale-up or streamline for growth and profitability. Occasionally, we use our industry knowledge and expertise to support non-profits and social impact organisations that work with startups.
On May 26th we supported Foundervine on day 2 of their 3-day startup hackathon, StartUp54. Foundervine is a UK-based social enterprise that has created a community to help the most promising and diverse entrepreneurial talent grow. The 3-day hackathon included group mentoring by a number of professionals and business leaders from different industries. We offered mentoring and brand strategy tips to two startup groups – each looking to launch a social enterprise.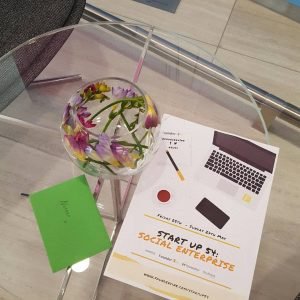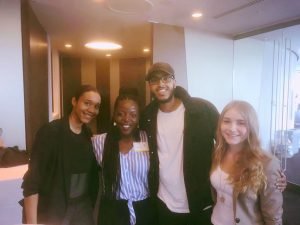 For more information about working or collaborating with The Radical Leap Company, please get in touch with us HERE.