At TRLC, we help brands and business leaders start-up, scale-up or streamline for growth and profitability. Occasionally, we use our industry knowledge and expertise to support non-profits and social impact organisations that work with startups.
On May 26th we supported Foundervine on day 2 of their 3-day startup hackathon, StartUp54. Foundervine is a UK-based social enterprise that has created a community to help the most promising and diverse entrepreneurial talent grow. The 3-day hackathon included group mentoring by a number of professionals and business leaders from different industries.
We offered mentoring and brand strategy tips to two startup groups – each looking to launch a tech-based social enterprise. One group focused on FinTech and the other focused on using virtual reality in healthcare.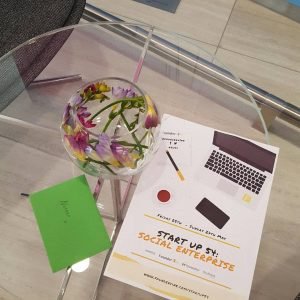 For more information about working or collaborating with The Radical Leap Company, please get in touch with us HERE.